There is a great iPad in Education Listserv that supplies information about iPad use and iPad apps that are helpful for education. If you are interested in getting this information on a regular basis, Click here in order to join the listserve!
Features various apps and highlights skill areas.
Question It an educational app for children with autism or other significant language disorders that provides systematic instruction over multiple opportunities to teach children what kind of word answers which type of Wh question.
Khan Academy support learning through the use of videos, interactive exercises, and in-depth articles in math, science, economics, and even the humanities with playlists on art history, civics, finance, and more. Appropriate for 2nd grade and up!
Built-in options are at your fingertips to access Web pages, download e-mails or retrieve files from your network.
Enjoy the convenience of wireless accessories and connectivity to keyboards.
Printers, embossers, hard drives, flash drives and more, it's a snap to connect to one of the three available USB ports.
Keep an updated list of personal contacts and appointments by synchronizing information with your PC.
Use your BrailleNote's keyboard to navigate with your computer screen reader using the Braille Terminal Mode.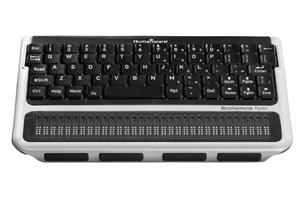 There will be new featured equipment quarterly, so please check back frequently to see what's new or being featured and ideas for implementation!


This quarter, we are featuring therapy/wiggle cushions and weighted lap pads.
Specialty cushions allow for movement and have shown to improve attention by helping to maintain an optimal level of arousal to enable more effective learning.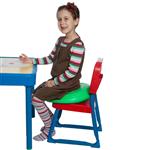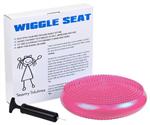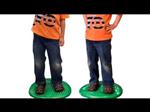 Weighted lap pads provide proprioception—deep touch pressure—which is calming to the nervous system. This may improve attention span, as well as their ability to stay on task and staying their seats. Weighted materials may also help decrease self-stimulatory behaviors such as repeating sounds (words, laughter) and movements(rocking, clapping).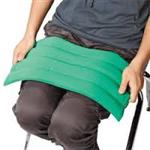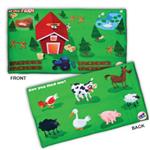 These various cushions and lap pads can be found and ordered on Amazon.com and TherapyShoppe.com, as well as other educational websites (e.g., funandfunction.com)!