Return to Headlines
Experiencing Success at Valley Center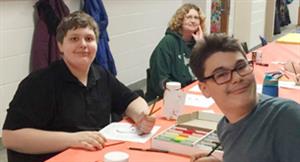 Success looks different for every student in a Kalamazoo RESA (KRESA) program. In a diverse organization that supports students from cradle to career, that comes as no surprise. This individualized continuum of success is on full display at Valley Center School (VCS), a center-based special education program for students with emotional or behavioral needs.
The school, located on Lake Street in Kalamazoo, serves 35 students ages 8-18 who benefit from a smaller, more structured educational community. Students who attend VCS may exhibit behavioral problems, hyperactivity, aggression or self-injury, withdrawal, depression, low self-esteem, anxiety, and physical complaints that negatively affect their ability to learn.
VCS collaborates with local school districts and families to build a path to success for these students. Longtime special educator Mary Pickett has been the principal at Valley Center for 10 years . She is committed to student success at VCS and believes in the power of authentic relationships.
"Strong individual relationships and classroom communities are foundational to building resilience in our students," she said.
The curriculum at VCS includes individualized core academics, life skills, art and music, and social-emotional learning. Some high school students participate in work-based learning, where they are equipped with critical technical and 21st Century skills. At its core are trauma-informed best practices and positive behavioral supports. As students meet their social and emotional skill goals or academic goals, they also learn to self-advocate for their needs.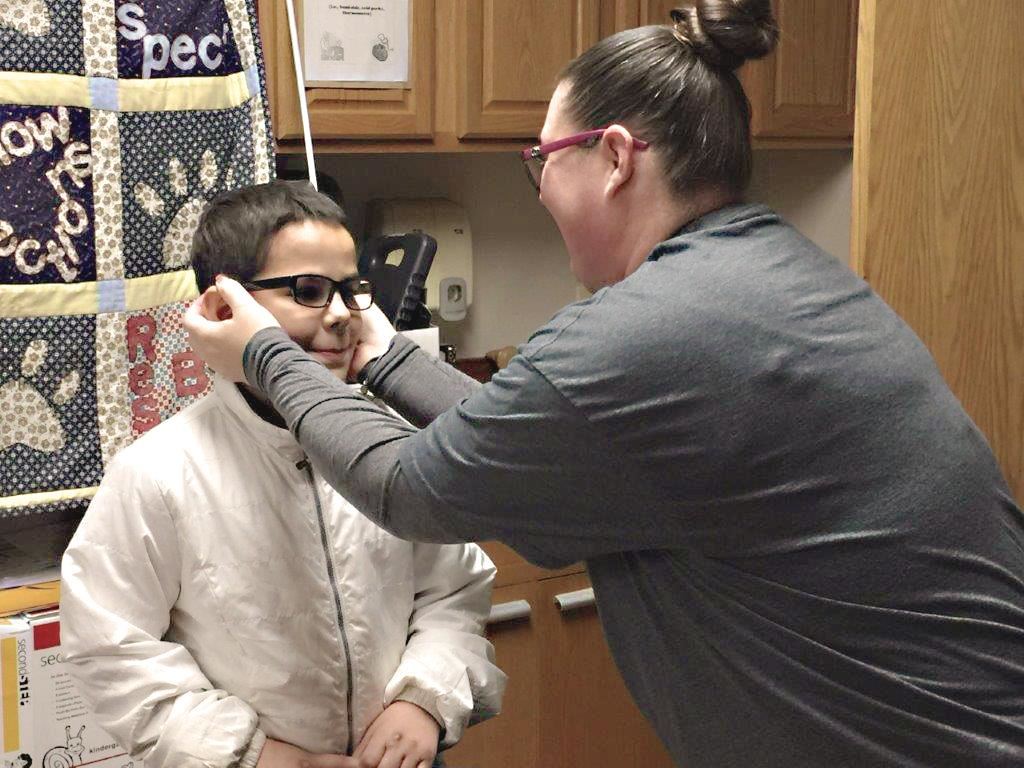 "A high student-to-staff ratio allows for individualization of both academic and behavioral interventions and instruction," Pickett said. "The area of behavioral or emotional self-management is most often the predominant area needing specialized instruction."
Terasa Reurink started teaching special education in 1996. She has been teaching high school at Valley Center for seven years. She said students can and do change and being a part of that process has inspired her. "They're in the trenches, and we're in the trenches with them. We struggle with them." As students find success and evolve into the best versions of themselves, "We celebrate with them," Reurink said.
While success varies from student to student at VCS, Pickett says there is some common ground. "Successful students learn how to self-manage their emotions, allowing success in less restrictive environments like their local school, homes or community," she said. "They establish and maintain positive relationships within the classroom community." That means some students achieve the personal goal of returning to their local district with the skills they need to be successful.
Christine Mabie has been a special education teacher for 26 years. She came to Valley Center three years ago to teach middle school. She describes her classroom as a highly structured environment where students receive the support they need to focus on the five positive behavior expectations at VCS: be respectful, be responsible, manage your feelings, be safe and follow directions. Students earn points on a check sheet throughout the day as these behaviors are exhibited. Each student also has three individualized behavior goals on their check sheet. The points can be used in the school store, and determine what level a student is on, Mabie said. "There are five levels altogether and students can petition to move up a level," she said. "There are new privileges at each level." The system teaches students to advocate for themselves and that they can regulate their own behavior.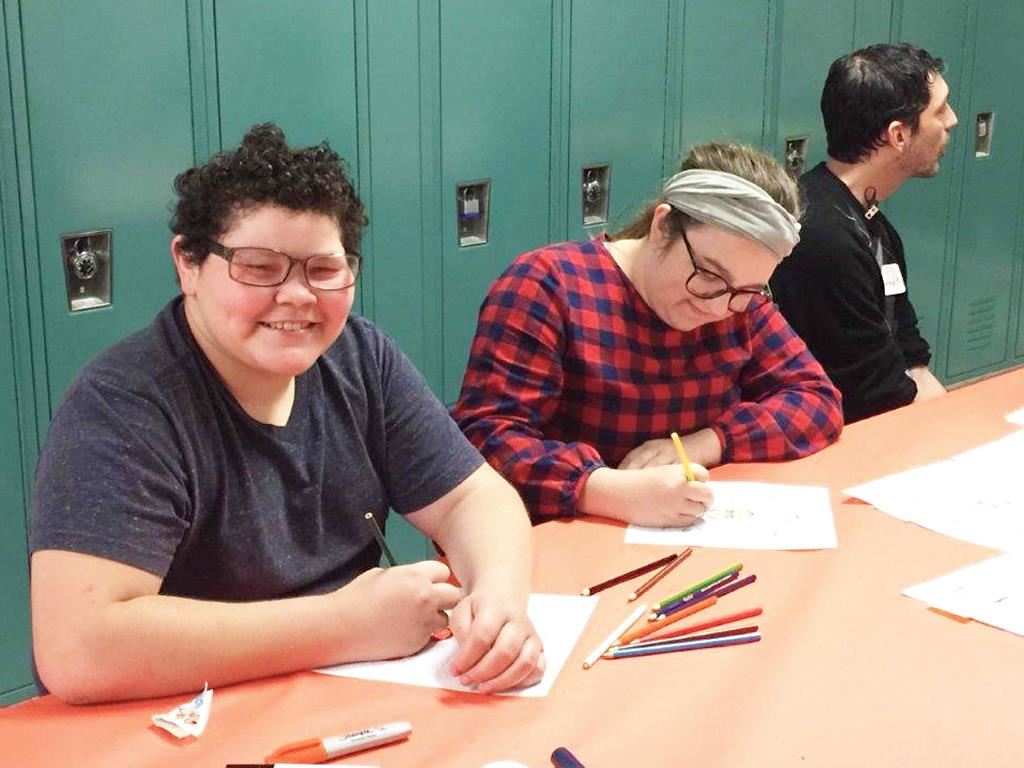 In the fall of 2019, a middle school student from Portage Public Schools joined Mabie's class. The student was struggling to finish work, even while working one-on-one with a paraprofessional. "The interventions just weren't working," Mabie said. When the student joined VCS, they worked with a paraprofessional for three minutes at a time. Then, they took a three-minute break. "We have the staff to meet students' individual needs this way," Mabie said. With immersive reinforcement, the student began to progress rapidly. The student has achieved level five and is currently taking an online class at Portage while still attending VCS. They are scheduled to begin attending one in-person class at Portage in mid-March, Mabie said.
"The student has strong, positive support at the local district. They have stayed in contact with the student and are working with us weekly to make sure this first step in the transition is successful." This student has become a role model for others in the class who hope to return to their local schools.
Witnessing that journey makes it all worth it, said Mabie. "We see the small moments that add up to the bigger difference -- that moment when they see themselves as a successful part of the world."
For some students, the goal is to finish their education at Valley Center with a diploma, a certificate of completion or a transition plan. Meghan Grabemeyer is an instructional coach at the school, where she has been employed for five years. She has worked at KRESA for 17 years and was previously a teacher at the Juvenile Home Schools. She recalls a recent student who earned their diploma last year and is taking classes at Kalamazoo Valley Community College. Another student recently completed their program at VCS and is now employed at the Young Adult Program.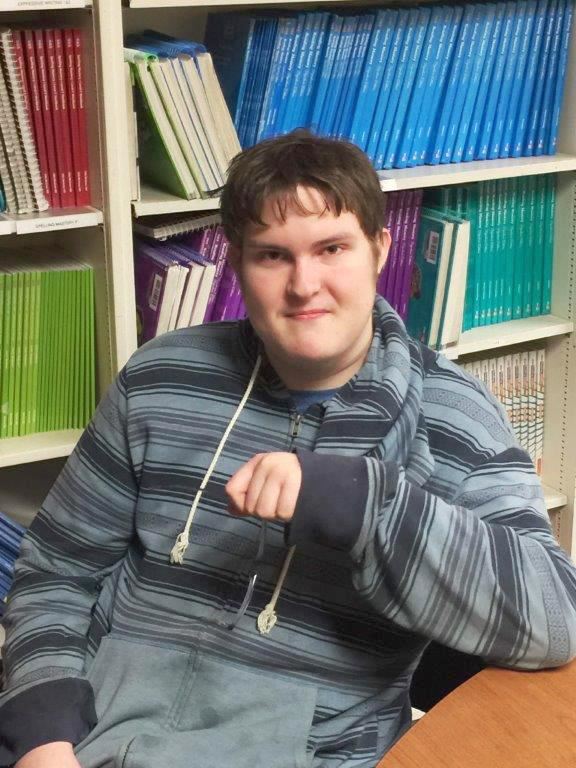 "You can't look at our kids and see a disability, " Grabemeyer said. "We have to teach them to ask for what they need to be successful. Planning and constant communication are pivotal to their success."
No two students at Valley Center are the same, so no two days are the same, either. "Our challenge is to understand where our students are coming from. Behavior is communication," said Grabemeyer. "What are they communicating?"
Once educators decipher that puzzle, they can build a relationship with students and together, begin to take steps toward success. Pickett recounts another success story that highlights the focus placed on relationships at VCS. When the student enrolled at the school, they exhibited some of the most challenging behaviors, including the destruction of property and threats of physical harm. The student recently turned in a homework assignment about being a teacher for a day and the importance of relationships. The student's written assignment included a "heart-to-heart" moment for friends to communicate their feelings and a card-making activity to support anyone who feels like "they are falling apart."
Seeing this type of sentiment from a student shows how the intensive support at Valley Center helps students internalize what really is most important, Pickett said.
For more information about special education or Valley Center School, visit kresa.org.