Apply for preschool in Kalamazoo County
Posted by Nathalie Alwane on 2/22/2019
One application for all 2019-2020 early childhood education programs
Tell your friends: It's already time to start thinking about preschool for the fall.
The Kalamazoo County Pre-K application for the 2019-2020 school year is available online beginning Monday, Feb. 18.
This year, there's an incentive to let other families know about the application. Families with children currently in an early childhood education program can win gift cards by referring a new family. There's space on the new application to list a referral.
"Pre-K is important, and it plays a huge role in a child's future success both academically as well as personally," said Rachel Roberts, principal of the Head Start and Great Start Readiness Program run through the Kalamazoo Regional Educational Service Agency, or Kalamazoo RESA.
"There's an early childhood education opportunity out there for you and we'll connect you with whatever that opportunity is."
Nearly 1,400 children are enrolled at 70 sites around the county this year in these low- or no-cost preschool programs:
Head Start – free, federally-funded preschool for children ages 3 and 4 from families with incomes at the poverty level or below, which is $30,170 for a family of five.
Great Start Readiness Program – free, state-funded preschool for children age 4 from families with incomes of up to 250 percent of the poverty level, which is $73,550 for a family of five.
Kalamazoo County Ready 4s – tuition-based public and private preschool for children ages 3 and 4. Kalamazoo RESA will connect you with providers and scholarship opportunities.
Even if you might not qualify for free early education through Head Start or the Great Start Readiness Program, it's a good idea to fill out the Kalamazoo County Pre-K application online or call 269-250-9333. This one form is used throughout Kalamazoo County for all early childhood education programs.
The purpose of early childhood education is to help kids get ready for school academically by building early literacy and math skills as well as fine motor skills. It's also vital to a child's social and emotional growth and helps them develop healthy school routines and appropriate classroom behavior.
The structure of preschool was key to getting Joseph Proctor IV ready for kindergarten, said his dad, Joseph Proctor III. And compared to his older brother, who was too old for Head Start when his family moved to Kalamazoo, 5-year-old Joseph entered kindergarten with a better base of reading and math skills.
"With reading, my oldest son was new to the lettering," Proctor III said. "My youngest son knew the letters. They recited them (in preschool). He knew the song. When he came into kindergarten he was like, okay, I'm familiar with this.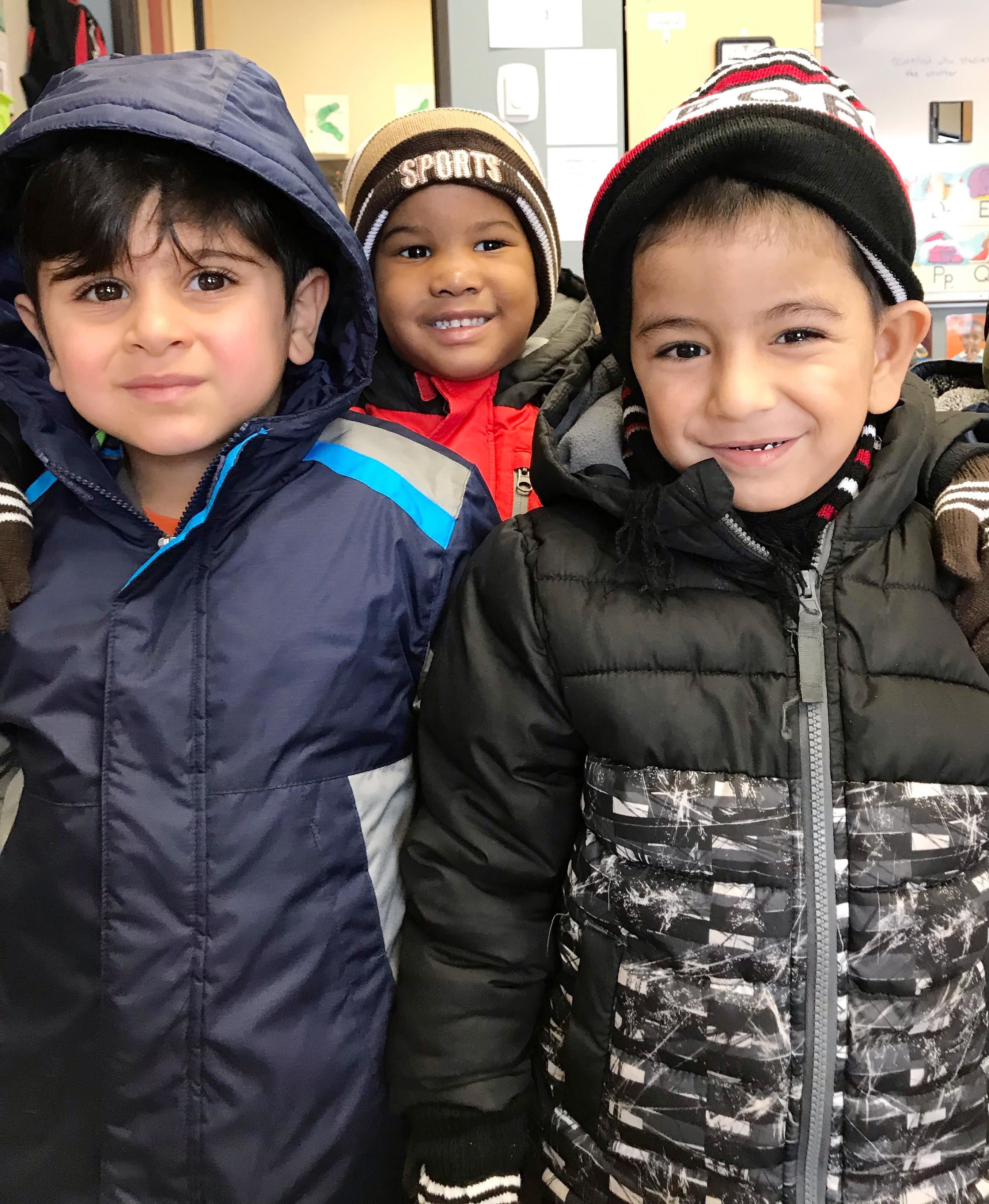 "If we had another child, I would definitely be, like, yup, Head Start's the way to go."
Here are 10 good reasons your child should attend preschool.
Plus, preschool is a good way for parents to start getting engaged and involved in their children's education. Families eligible for Head Start, for example, get assigned a family advocate who can help with a variety of needs that may arise – whether it's housing, health care or something else.
Joseph Proctor III had been living without health insurance, paying for medical bills out of pocket or avoiding treatment altogether. Then at one of the Dad's Nights through Head Start he learned about insurance that was available to him, and he signed up for coverage for the first time in his adult life.
The timing of that was a blessing, because Proctor III began experiencing severe headaches that resulted in a seizure earlier this year. He's now getting treatment that he otherwise would not have been able to afford.
"It almost brought me to tears," Roberts said. "It's not just about the child, but it's about the whole family."
Preschool programs start this fall with full-day and half-day programs for both 3- and 4-year-olds. Your child must be 3 or 4 years old on or before Dec. 1 to enroll.
But even though programs don't start until this fall, spots fill up quickly so the earlier the better to fill out the application. Call 269-250-9333 with questions.