Return to Headlines
Grant to provide iPads for Early Childhood Special Education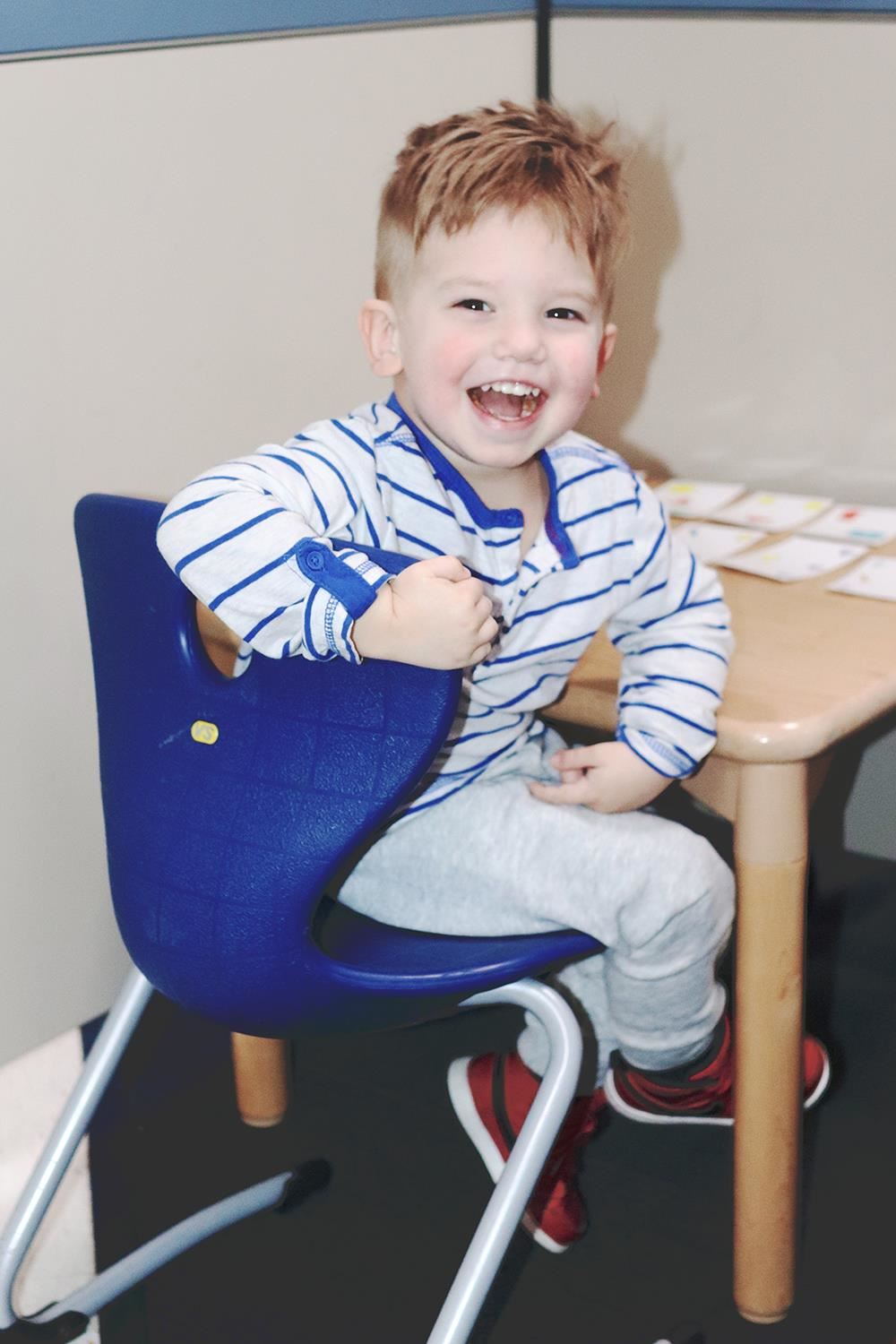 The Consumers Energy Foundation recently awarded the Kalamazoo RESA Early Childhood Special Education (ECSE) team a grant to fund the purchase of iPads and a data collection app. The grant was written by Dr. Kelly Kohler, an ECSE site supervisor in the Early Intensive Behavioral Intervention program, in collaboration with the Western Michigan University Psychology Department.
Grant funds will be used to supply tablets to tutors for children with autism in the ECSE classrooms at KRESA's West Campus. The tablets can be used for both instructional materials and data collection purposes, Kohler said.
"The iPads and Catalyst, the data collection app, provide a way to collaborate with our entire team. Tutors, speech pathologists, and graduate students can all see how a student doing," she said. "They can track data on students' progress, leave notes, and take videos to show how a protocol is implemented. And it's all HIPPA compliant and secure," Kohler said.
About 75 students with autism or significant cognitive impairments, ages 3-5, participate in the ECSE program at West Campus. Students receive about 15 hours of Applied Behavioral Analysis (ABA), which research has shown to be the most effective treatment for autism. The ABA curriculum is focused on teaching communication, pre-academic, self-help, play, group, and social skills. The work is intensive, individualized, and carried out by a team of qualified professionals. In addition to special education teachers, students work with paraprofessionals, speech pathologists, occupational therapists, psychologists, and undergraduate and graduate students from WMU.
"This grant enhances our collaboration with WMU, allowing us to work together and communicate," said Jen Sova, ECSE Program Administrator.
Kohler and Sova believe the added technology will save their teams a significant amount of time; time they can then dedicate to a child's curriculum development, staff training and collaboration with other team members. It will also speed up the onboarding process for teachers as students transition between classes.
"We're tracking all the information on paper right now," said Sova. "It puts a lot of work on our paraprofessionals who handle much of the paperwork. The technology is able to graph the data we record, saving time for the WMU students we work with, and it will be an incredible tool for tracking the goals we set with each individual student," she said.
At the end of the day, the technology provided by the Consumers Energy Foundation grant leads to higher quality services for children at West Campus. Staff will spend less time collecting, graphing and analyzing data, and more time with students. "That means more significant gains, better long-term outcomes and a better quality of life for them and their families," Kohler said.
For more information about ECSE, visit kresa.org.