Return to Headlines
Wertz Warriors Raise $285,000 for Special Olympics Michigan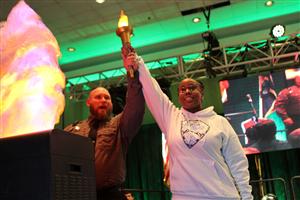 In the spirit of Opening Day for the 2017 baseball season, we recognize the work of the late Vic Wertz, former Detroit Tigers' first baseman and outfielder, as well as Kalamazoo RESA's own Stephanie Steffer.

A VI Specialist for Kalamazoo RESA's offsite programs and services, Steffer joined the Wertz Warriors program in 2017, and helped to raise $285,000 for the Special Olympics Michigan (SOMI) Winter Games.

Established in 1982 by professional baseball player Vic Wertz of the Detroit Tigers, Wertz Warriors fundraise money for SOMI and help to create awareness for those with disabilities. Since its creation, Wertz Warriors have raised more than $9.4 million for SOMI.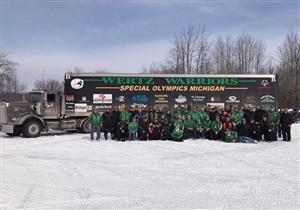 Each year the members of the organization make a 900 mile trek across northern Michigan on snowmobiles, from Chesterfield Township to Petoskey. Members also fundraise various activities such as bowling, golf outings, raffles, school penny wars, business partnerships, polar plunges, corn hole tournaments, and more.

Wertz Warriors also funds several grants to enhance the programming at the local level and support programs with the greatest need. To apply for a grant, complete and submit the Wertz Warriors Special Grant Application by April 24, 2017.

"We all want for individuals with disabilities to feel their own value and worth- for them to truly understand that they bring value to our community," said Steffer.

To learn more about Wertz Warriors and how to get involved, check out wertzwarriors.com, or call 586-725-9660.