Return to Headlines
Area Schools Commit to Reading Now Network, Efforts to Boost Early Literacy
Superintendents from seven Intermediate School Districts (ISDs) in Southwest Michigan committed to support early literacy efforts through the Reading Now Network at a meeting on Thursday, March 9. Officials from the Michigan Association of School Administrators Region 7 were joined by State Superintendent Brian J. Whiston for the signing. This most recent commitment means 20 ISDs and 170 school districts are now on board, said Schoolcraft Community Schools Superintendent Rusty Stitt.
"Third grade marks a pivotal point in learning," he said. "Struggling readers rarely catch up to their peers, and they are four times more likely to drop out of high school."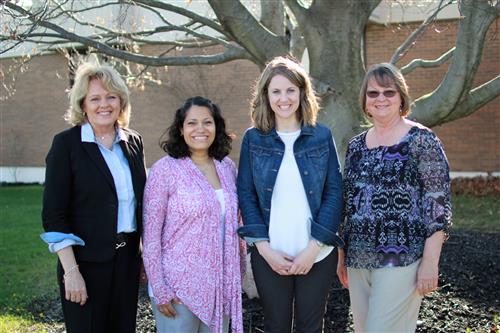 The network, launched three years ago by school officials from 13 West Michigan counties, has led to some early success in boosting reading achievement. According to Ottawa Area ISD Assistant Superintendent Kyle Mayer, part of the Reading Now Network leadership team, the number of students reading at grade level in that region has increased by about 10 percent.
The initiative is based on five key elements identified by the network's research, called the Roots of Reading Success. Southwest Michigan school officials hope these commonalities found in outperforming schools will help them support their youngest readers. The Roots of Reading Success are: Uncompromising Focus on Reading; Relevant Data Used Deeply; Shared Leadership, Sustained Commitment; Classroom Management Focused on Learning; and Collective Responsibility to Every Child's Success.
Moving forward, schools will focus on collaboration and instructional strategies that implement the Roots of Reading Success.
"The Reading Now Network is a bright spot in public education," said Kalamazoo RESA Superintendent David Campbell. "The core strategies, when implemented effectively and collaboratively, are showing very positive results."