Return to Headlines
Mindy Miller Named New Assistant Superintendent of Special Education
Congratulations to Mindy Miller, who will begin transitioning into the role of Assistant Superintendent for Special Education on March 1. She will follow Laurie Montgomery who plans to retire June 7.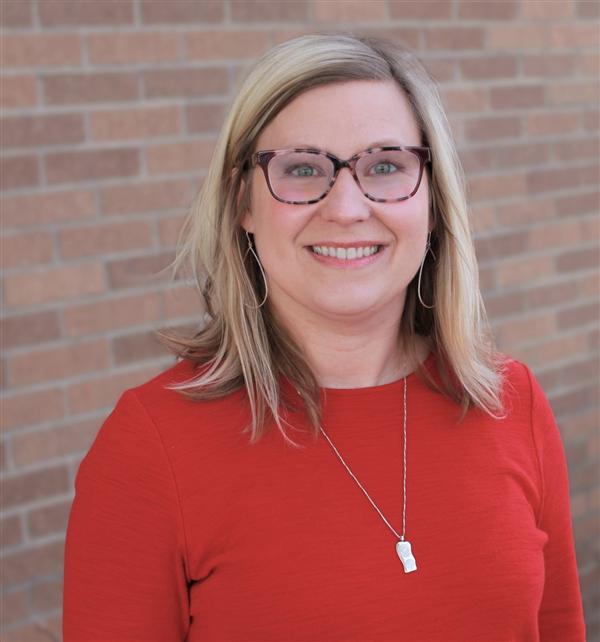 "Mindy is a highly talented individual who has cultivated deep partnerships in the educational community in Kalamazoo County and beyond," said Laurie. "I am so pleased to see her move into this role. Kalamazoo RESA is in great hands!"
Mindy has 18 years of experience in special education. She has served Kalamazoo RESA as the Administrator of Monitoring, Compliance & Data Collection since 2013. Prior to that, she worked as a program administrator, transition coordinator, and a special education classroom teacher. Mindy earned her bachelor's in Special Education from Western Michigan University, where she also earned her master's in Career and Technical Education. She completed the Special Education Administration Planned Program at Grand Valley State University. She also holds a School Administrator Certificate as well as has full approval for both Supervisor and Director of Special Education.
Mindy's colleagues agree, her impact on special education staff at Kalamazoo RESA and in our local districts has been tremendous, and they look forward to the influence she will have as Assistant Superintendent. Said Janan Zimmerman, Eastern Service Area Director of Special Education, "She has grown and changed the duties of each position she has entered."
Mindy has demonstrated high levels of skill and accomplishment in every position she has held. She is a tireless worker and advocate for students and educators. Her knowledge of and mastery of quality instruction is most impressive and her commitment to Kalamazoo RESA runs deep. She has earned a great deal of respect within KRESA, but also with our local districts, other Special Education Directors, and even at the state level. Our nine member interview committee was very impressed and she made our recommendation to the board very easy.
"I am passionate about supporting all students to become productive, involved, and included members of our community. I want to help lead system change that results in improved outcomes for students and families," Mindy said. "This is an opportunity for me to deepen relationships with KRESA colleagues, local district partners, the community, and families. I believe wholeheartedly in the services we provide and I'm excited for this new opportunity to serve with an organization and in a community that I love."