Return to Headlines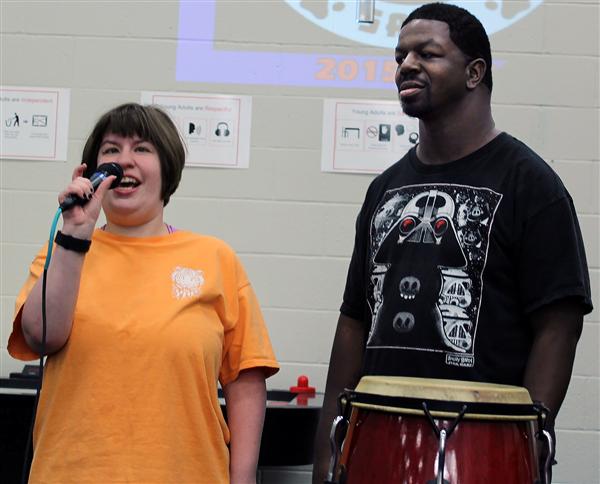 The Young Adult Program (YAP) celebrated the hard work of its students with a CD release party on Wednesday, June 8.

From student freestyles and responses, to iPad solos and assistant recording engineers, more than 85 students participated in the production of the CD.

Josh Keller, YAP Music Therapist, explained that the CD was intended to make sure every student's voice was heard.

The CD featured songs such as, "Independent, Respectful and Safe," "I Can Ask for Help," and "Communication is a Two Way Street."

"I'm gonna be somebody someday. I want to do things my own way. Be independent, my own terms, I'm not there yet, but I can learn," sang the YAP student voices to "Somebody Someday."

"I have to thank all of the YAP staff who have made this possible with all of the support they've given, as well as the donors. Most of all I'd like to thank the students, for without them this wouldn't have been possible. All of that creativity and energy was you," said Keller.

The YAP CD is available for purchase upon donation, with a limited supply left. If you would like to listen to the excited voices of our YAP students, you had better hurry and get your CD while supplies last. To purchase a CD, call 269-250-9600.