Return to Headlines
YAP staff, students will miss Deb Wild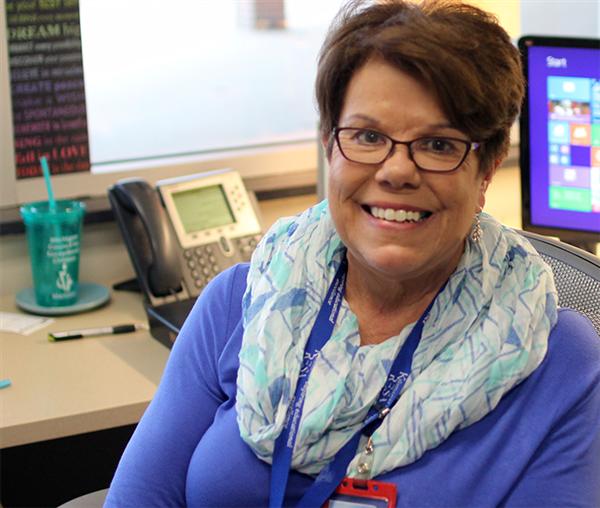 After six years with the Kalamazoo RESA Young Adult Program (YAP), Principal Deb Wild will finish out the school year and end her tenure with YAP.
Wild cited her most unforgettable moment at YAP as the end of her first year. "Students were leaving and talking about what their future would be, and I could see the emotion of the staff and the deep connection that they had formed with students and parents - I was so touched," she said.
The YAP principal went on to say, however, that nothing is quite as thrilling as the first day of school. "When you work in education, I don't know that you ever tire of that first day of school. It's as exciting for me 37 years in, as it was when I was a kid going to school," confided Wild.
The best part of her job? Wild loves to experience the growth in the program's students. "Watching students grow into the life that they dream of, they become much more independent, and self-assured," explained Wild.
Toni Sergeant has worked with Wild at YAP for three years, additionally, she is also the parent of a former YAP student. "Her focus and organization of really tailoring the program to help students reach success and their most independent life has been a huge contribution. The focus of the program is even more oriented toward employment and meaningful independence," Sergeant said.
"I'm sad for us, but happy for her. She is a quiet, consistent, collaborative leader who listens to feedback from a variety of people and works hard to make the best decisions," she said. "I will miss this thoughtfulness in regards to her decision making. I will also miss her humor. She is a wonderful lady and I'm honored to know her."
Wild plans to spend her retirement enjoying time with her husband and children. After moving to her dream home on a lake, she looks forward to those peaceful lake days surrounded by family.
"Letting go of this feels hard, but I'm ready to spend time with my husband and our four children," said Wild.