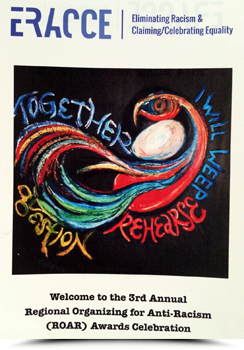 Kalamazoo RESA was recently honored for its work on diversity and inclusiveness by
Eliminating Racism and Claiming/Celebrating Equality
, or ERACCE. This organization has facilitated training for more than 900 local leaders from almost 240 organizations to better understand and recognize racism while working together to eliminate it.
Kalamazoo RESA strives to provide an inclusive and diverse environment that will encourage original thought, innovation and quality programs and services. Learn more by visiting our
Inclusion and Diversity Committee
webpage.