Kalamazoo RESA Foundation Awarded Donation from Bosch
Bosch Community Fund grant will benefit Education for Employment STEM programs in three Kalamazoo-area schools.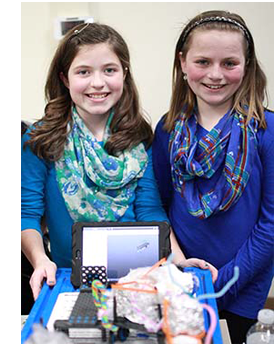 Bosch Community Fund (BCF) recently awarded $35,000 to the Kalamazoo RESA Foundation for Science, Technology, Engineering, and Math (STEM) programs at Portage Public Schools, Schoolcraft Community Schools, and Vicksburg Community Schools.
The Bosch Group, a multinational engineering and electronics company, established the Bosch Community Fund in September 2011. The US-based foundation donates up to $3 million dollars annually to 501(c)(3) organizations and educational institutions as a part of their aim to support charitable and community efforts within the US. Grants award by BCF focus primarily on the enrichment of Science, Technology, Engineering and Math (STEM) education and the advancement of environmental sustainability initiatives. See the full story here.