Intern runs to raise funds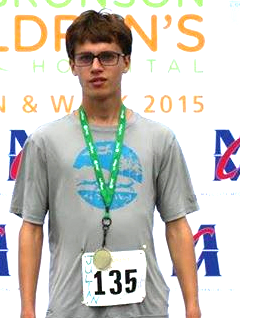 Julian Borst of Kalamazoo, an intern with Project SEARCH, recently ran the Bronson Children's Hospital 5K to raise funds for the hospital. He placed first in his age group and third overall. Borst, who turns 20 next month, works in the linen department of Bronson's distribution center where he unloads delivery trucks and fills orders for clean linen. In the future, Borst hopes to find a competitive, paid position in Kalamazoo using his Project SEARCH experience.

Project SEARCH is a transition program that trains individuals with disabilities to perform complex jobs and supports them in finding meaningful employment in the community.