Determined to Succeed: Foundation scholarship helps YOU student realize her dreams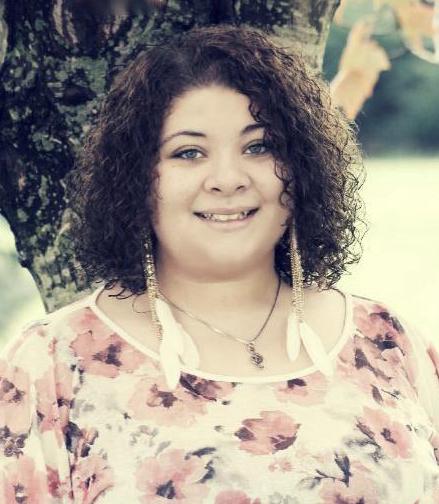 Tia Portrum of Kalamazoo came to Youth Opportunities Unlimited (YOU) in the fall of 2013 through the Kalamazoo Education and Employment Partnership (KEEP) program. A recent graduate of Kalamazoo Central High School, Portrum earned the Kalamazoo Promise. She enrolled at Kalamazoo Valley Community College (KVCC) and planned to study nursing. When Portrum enrolled in KEEP, she needed support to navigate her first college experience, as well as assistance with a job search and transportation. "I lacked self-confidence," Portrum said. "I hoped the KEEP program would help boost my faith in myself."
After ensuring Portrum had her courses at KVCC and her financial aid set for the semester, YOU staff began to help in her job search. Portrum created a resume to reflect her strengths and previous seasonal work experience. In addition, staff helped her gain confidence by discussing possible answers to interview questions and conducting mock interviews.
"We encouraged her to believe in her strengths," said YOU caseworker Lisa Smith. "She needed to visualize herself in the job she wanted."
Even though she did not land her first job opportunity, Portrum persevered and was hired at Kohl's as a seasonal employee, Smith said. "She did such an awesome job that she has been in her 'seasonal' position for two years now!"
Portrum has approached her studies in much the same manner, working hard to keep her grade point average well above a 3.0. She is also a member of the Phi Theta Kappa Honor Society at KVCC. Upon recommendation of YOU staff, Portrum enrolled in the FOCUS program at KVCC. This is a transfer program which will allow her to complete her nursing pre-requisites at KVCC, then transfer directly to WMU's nursing program upon acceptance. In addition to this, Portrum is working to earn an associate's degree in Biology. She has an interest in epidemiology, and this can only strengthen her knowledge in the nursing field, Portrum said.
Portrum was awarded two scholarships through the Kalamazoo RESA Foundation to assist with her college expenses. In her essay for her first award, she shared a story that explains her determination to succeed. When Portrum was 10, circumstances caused her family to be evicted from their home. While living with her grandmother, Portrum resolved to work hard in school and go into a profession that would ensure her family would never have to go through a similar experience.
In May, Tia received the Ronald R. Williams Scholarship through the Kalamazoo RESA Foundation. In her application essay she wrote, "Since I was a little girl I knew that I wanted to become something great in life, to become someone that could say they made an impact on the lives of others." Portrum believes "nurses are the people to build connections and relationships." Upon receiving her bachelor degree in nursing from Western Michigan University, she plans to pursue a master's degree and become a Clinical Nurse Specialist.
Said Smith, Portrum "is a special young lady who has the compassion and drive to meet and exceed her goals."