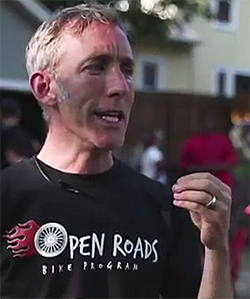 Understanding the value of helping kids un-plug and explore hands-on learning and social skills will be the topic when our own Ethan Alexander, Behavior Consultant for the
Instructional Center
, speaks at
TEDx Kalamazoo
on Friday, Nov. 8. In addition to his job coaching educators, Ethan is the executive director and founder of Open Roads, a youth development program that teaches social skills and bike mechanic skills to youth in our community. "The focus is on giving kids hands-on educational opportunities, working with real people and real tools," he says. (There's another Kalamazoo RESA connection:
Head Start
Family Advocate and former Instructional Center Project Manager Emily Betros is president of the Open Roads Board of Directors!)
TEDx is a program of local, self-organized events that bring people together to share a TED-like experience with live speakers followed by discussion and connection in a small group.