'Tech Trio' supports teachers with technology
tools and training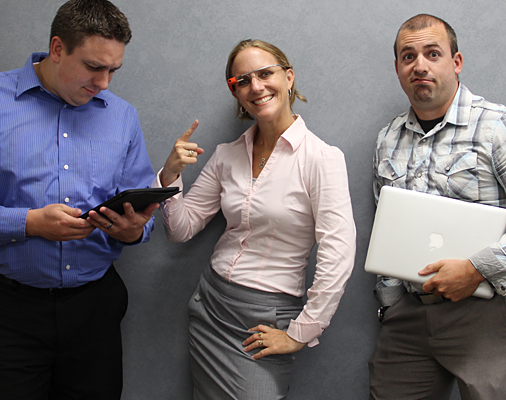 The Kalamazoo RESA Instructional Technology Team strives to empower teachers to transform student learning through the use of technology integration. Keith Stamper,
Tina Tribu
and Jeremie Coplin (pictured left to right above), provide instructional technology support to southwest Michigan schools in partnership with Technology Services/MiTech and REMC 12.
Professional development supports focus on REMC Statewide projects such as Blended Learning in the Classroom (BLiC), 21 Things, Technology Readiness Infrastructure Grant (TRIG), and ISTE standards integration.
The team provides learning opportunities in research-based, evidence-driven classroom technology to enhance the capacity of educators who provide students with 21st century learning environments that will improve their ability to be successful.