Return to Headlines
Students Compete in Friendly Competition with Career Chat Challenge
11/22/21
Kalamazoo RESA's Career Awareness and Exploration (CAE) program encompasses the K-12 curriculum and experiences designed to help guide students to see what and who they can be at an earlier age. Through a deeper and more purposeful self-exploration process, elementary and middle school students participate in various CAE Experiences to gain a better understanding of themselves and potential career opportunities, while simultaneously examining 21st Century job skills.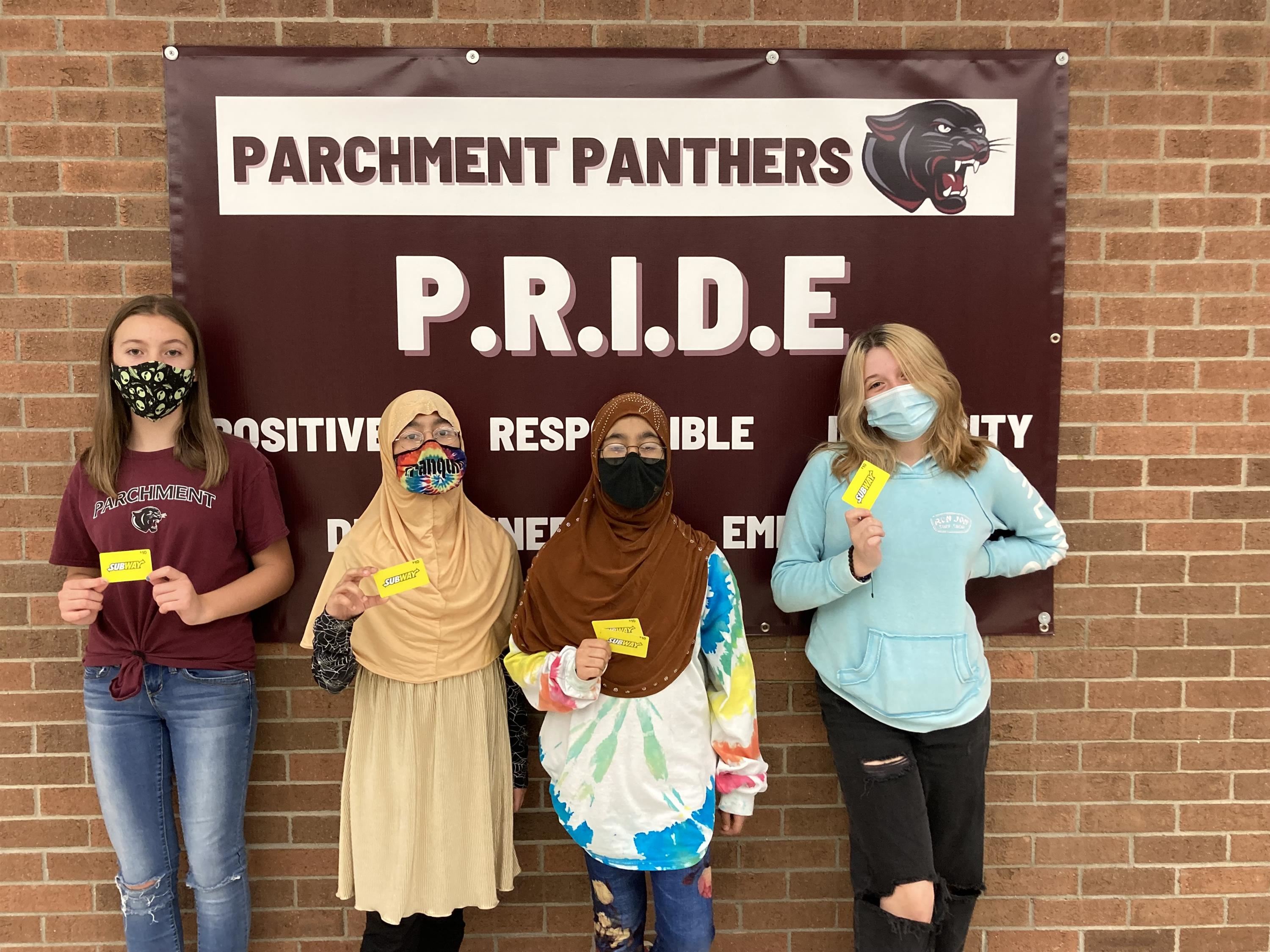 From 2020 - 2021, nine Kalamazoo County school districts participated in CAE Experiences, with an average of three classroom learning opportunities provided per building. One of the notable experiences that was a hit with students this fall was the Career Chat Challenge. This experience, with more than 2,000 participants countywide, challenges students to chat with family, friends and community members to learn about their jobs so students can discover more about themselves and their interests, critical networking experience and learn about job opportunities in their community.
Last month, students at Parchment Middle School decided to make the Career Chat Challenge a friendly competition with a goal for students to expose themselves to as many careers as possible throughout October. "This is a fun way for students to get to know about future careers that they might otherwise not have been exposed to," said Mrs. Nora Snead, Parchment Middle School Counselor.
Snead said the eighth-grade winner who completed the most career chats was Kalee Vandenburg. She said the most interesting person she interviewed was Ms. Mince, who is a student-teacher for the eighth-grade science teacher at the middle school. When Vandenburg grows up, she wants to be a seventh-grade history teacher, as she is especially interested in Greek mythology.
Seventh-grade twin sisters Syeda Khadija and Syeda Maryam had a friendly competition to see who could do the most career chats. Syeda Khadija tallied up 38 chats total, and her sister Syeda Maryam completed 27. Khadija said that the most interesting career path she heard about belonged to her brother, who is a medical student at the University of Michigan. She said he enjoys his position as a laboratory assistant because he knows that he is helping people with diabetes, and he gets to work with mice. When Khadija grows up, she would like to be a marine biologist or a lawyer. Maryam, who wants to be a doctor when she grows up, said that the most interesting person she interviewed was her mom, who has a career as a microbiologist.
As adults, we value the social perks of our jobs, sometimes as much as the actual jobs we do. When asked about the best part of her dad's job, sixth-grade Career Chat winner Arieana Harris said, "getting donuts," which is a perk everyone can agree on! Harrison's dad, a manager at Total Plastics International, was her favorite person to interview.
"The career chat challenge helps students learn what adults like about their careers, so they can begin the process of getting to know themselves and their likes and dislikes. Finding a future career isn't just about making money; it's about finding something that you enjoy doing," said Snead. According to surveys, 95 percent of responding students named reasons why each Career Chat Professional liked and did not like their jobs.
The CAE curriculum and experiences are tailored to connect students with high-demand careers, which will align with Kalamazoo RESA Career & Technical Education (CTE) programming - strengthening the education-to-career pipeline. The Career Chat Challenge is just one of many CAE Experiences offered to middle schoolers in Kalamazoo County. To learn more about the different CAE Experiences that are available, visit the program page here: https://www.kresa.org/domain/412