Added Todd Mora, Comstock Public Schools superintendent, "What an outstanding achievement! This is a great win for the students, for Comstock Public Schools and for the entire community."
HashTagSwag team members were students Eric Grant, Katy Way, Jack Weir and George Webber II. They were tasked with creating and marketing a fictitious product called a Holo- Generator, an all-purpose electronic device. With guidance from Nord and JA volunteers Brian Lueth and Kathy Fosmoe, the team made daily decisions on capital investment, pricing, production, marketing, research and development, and charitable giving. Those decisions were submitted to Junior Achievement's Titan Challenge computer system, which compiled the data, issued industry reports and posed business challenges for the team to solve.
Previously, the team won a regional competition held at Western Michigan University in December. In early May, HashTagSwag competed in the semifinal round, earning one of eight spots in the finals from among 53 competitors in North America. The one-week championship round involved two teams from Ohio, two from Iowa, and individual teams from Indiana, Connecticut and Quebec, Canada.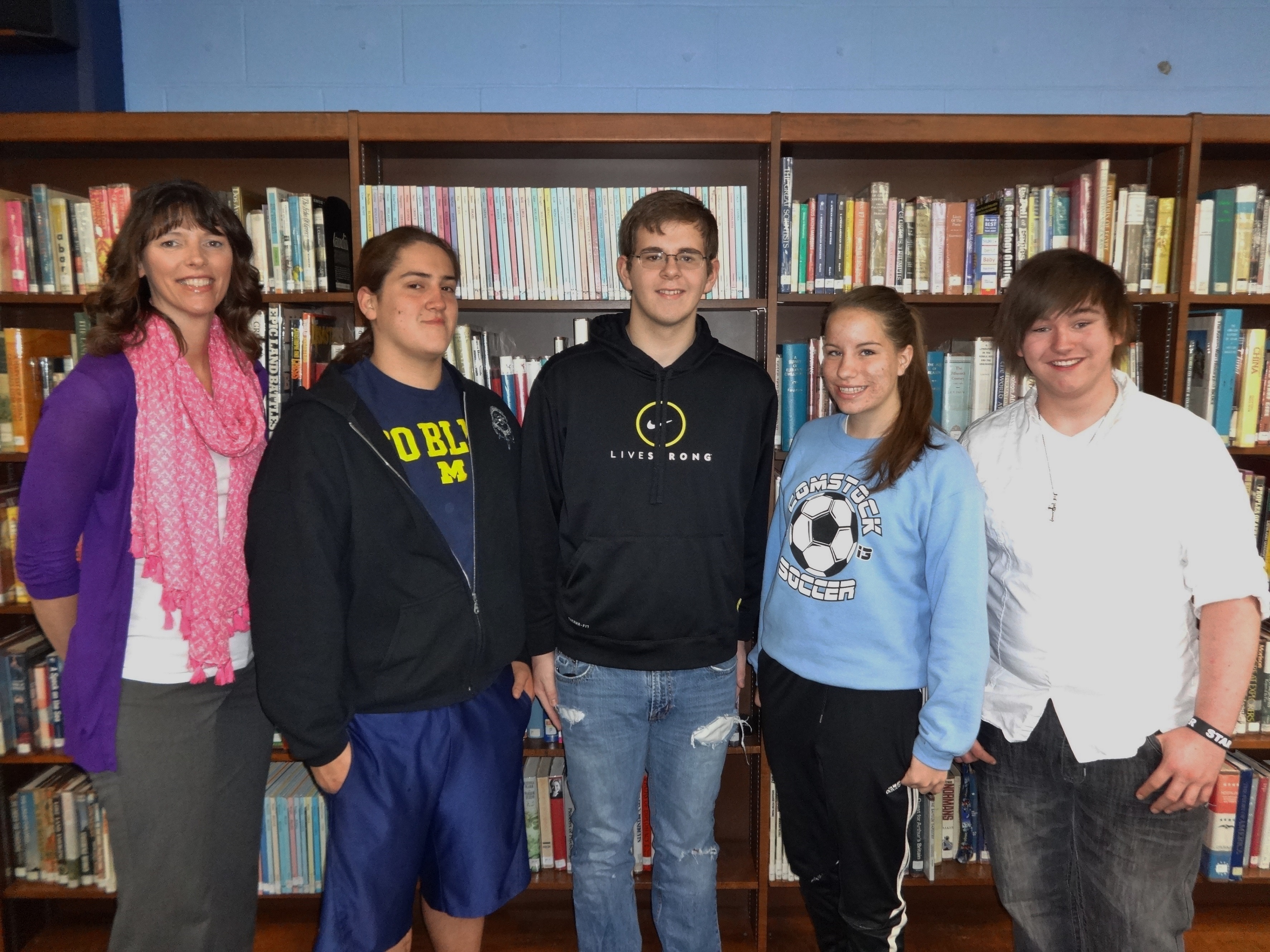 Comstock was named the winner on May 14 and receives a $1,500 cash prize.
"We loved the opportunity to compete against other schools for the chance of being the best," said Weir, a member of HashTagSwag.
"Titan helped me better understand the concepts I've learned in business class," added teammate Way.
"The Titan Challenge is one of many programs we run in area schools to prepare students for the real working world," said Tom VanderMolen, president of Junior Achievement of Southwest Michigan. "Titan is especially effective because it offers a dynamic learning experience. Students plan, implement and evaluate their business ideas each quarter, and they have to make changes based on economic scenarios, competition and other factors."