Return to Headlines
EFE teacher honored with national accounting award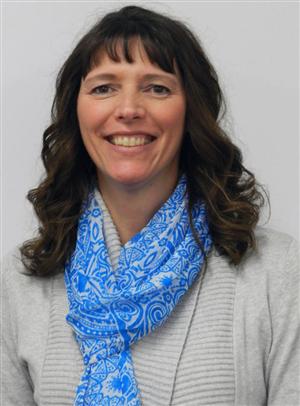 Alison Nord, Education for Employment (EFE) teacher, and Comstock Public High School Accounting instructor, has been selected as the 2013 recipient of the Kansas State Accounting Pilot and Bridge Project Award. The award honors individuals who help develop the Pilot Accounting project at a national level and who are considered pioneers in the field. The goal of this national initiative is to bridge the accounting education high school students receive to the college level, helping increase the supply of students for the accounting profession. It also seeks to have the College Board adopt accounting as part of its advanced placement curriculum.

Alison has taught College Accounting for two years and is beginning her third year as a trainer for the Accounting Pilot and Bridge Project. She will travel to Kansas State to accept the award on October 11.

Alison graduated from Grand Valley State University with a Bachelor's degree in Accounting and worked as a CPA in both public accounting and private industry for nine years. She obtained her Master's in Education at Aquinas College and has spent over fourteen years teaching business courses at Comstock High School in Kalamazoo, Michigan.