Return to Headlines
EFE Computer Technology Alumni Using A+ Certification for WMU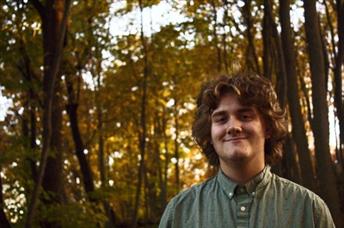 Joshua Winters-Brown always knew he wanted a career which would allow him to work with computers, but the possibilities were endless.
After graduating from Kalamazoo Central High School in 2019, Winters-Brown is now working as part of the Western Michigan University (WMU) Information Technology (IT) department. He credits the high-quality Kalamazoo RESA Education for Employment (EFE) programming and the CompTIA A+ certification he earned for helping him get there.
During his junior and senior years at Kalamazoo Central, Winters-Brown took two EFE courses, Electronics and Robotics with Mr. Kenneth Briggs, and Computer Technology with Mr. Rostam Ahmad Daud; the hands-on career awareness and exploration opportunities offered by these EFE experiences helped Winters-Brown solidify his chosen career field.
During his EFE Computer Technology course, Mr. Ahmad Daud encouraged his students to try for the A+ certification, a nationally recognized accreditation which validates skills for entry-level IT jobs.
"Earning industry certifications can be a challenge for any high school student, but well worth the effort," explained Ahmad Daud. "Certifications help our students get that first job. However, it is the experiences they have in and out of the classroom that turn that first job into a meaningful career."
According to the CompTIA website, A+ certification candidates are better prepared to troubleshoot and problem solve a wider variety of issues, ranging from networking and operating systems to mobile devices and security.
"This certificate shows you have the experience and knowledge without the physical job or work experience," explained Winters-Brown.
At WMU, Winters-Brown works in the College of Arts and Sciences servicing the technology needs of more than 80% of the campus' professors and staff, which allows him to exercise the skills that he learned in his EFE courses.
"I am so thankful for taking this class and deciding to get certified. I walked into this position more qualified than I have in any of my other jobs," said Winters-Brown. "Because of this class, I was able to impress my bosses and co-workers with solutions we learned in class that I could perform in. They said I had been the quickest hire and trainee they have had in a while."
Learn more about the many high-quality, high-demand EFE courses on our website at kresa.org/efe.