Return to Headlines
An Interview with EFE Aviation Alumnus Steven Noonan
Steven Noonan
2015 Portage Central High School graduate
Aviation Alumnus
Student at WMU studying Aviation Flight Science
What EFE program did you participate in and why?
I participated in the Aviation EFE program for both my Junior and Senior years (2013-2015). I chose this program because I had always been interested in aviation, however it is a hard industry to get started in and isn't widely considered as a career option. The EFE program allowed me to start to understand the basics of aviation and allowed me to receive college credits toward my degree at Western Michigan University.
What is the Aviation program like?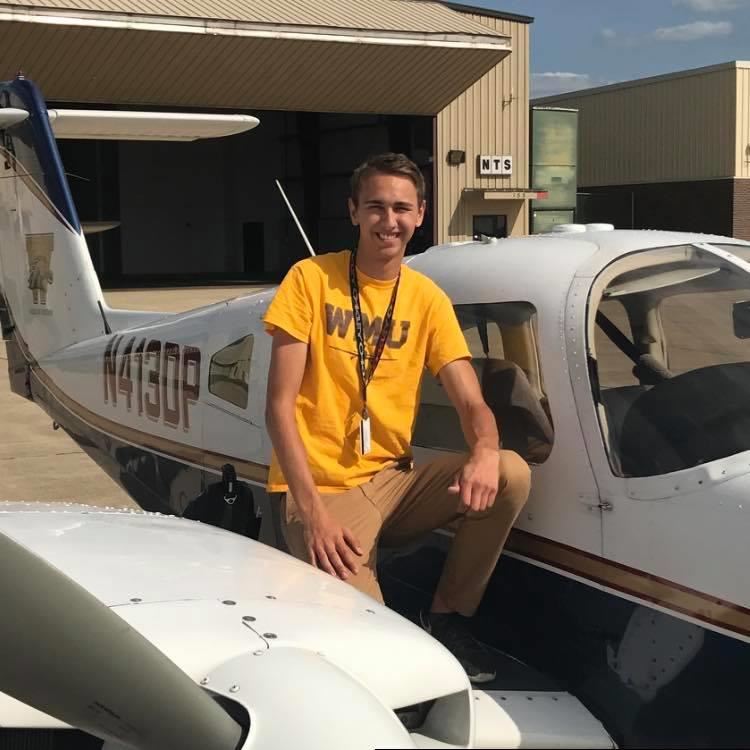 Junior year's EFE class was the best class I had taken in high school. Professor Philopoulos has been the most inspiring teacher I have had throughout my education. He inspired and drove his students to succeed and would work one-on-one with each student to ensure that everyone understood each topic. As a class we were able to work hands on with many aircraft in the Air Zoo. We were able to work on restoration projects and traveled to multiple corporate flight departments.
What are your college plans?
I am a senior at Western Michigan University studying Aviation Flight Science with a minor in Military Command and Leadership. I graduate in spring of 2019 and am commissioning into the Army National Guard as a Second Lieutenant. I have been an Army ROTC Cadet since my freshman year of college, which has developed my leadership characteristics. I am also a Flight Instructor both at Western Michigan University and a local flight school, Kal-Aero Flight Instruction.
How did EFE help you prepare for what you're doing now?
EFE inspired me to pursue a career in aviation. There are many opportunities opening up in the industry and there is a huge need for pilots. EFE allowed me to understand the basics of aviation to prepare myself for college. This has allowed me to grasp basic concepts in aviation much faster and put me a step ahead of my peers in both knowledge and college credits.
Why would you recommend EFE to other high school students?
EFE allows you to get out of the average routine of high school; going a 7 a.m. -3 p.m. seems inescapable and routine. Instead of having to take filler classes that you don't care for or don't have interest in, the EFE program allows you to experience something you're passionate about or have interest in. This program allows you to experience real world opportunities before getting to college. Then, you'll be able to make a more accurate judgment for your major in college and career plans.
Do you have any advice for high school students thinking about EFE?
You get out what you put in to this program. Don't come into it with the mentality that it is another high school class. If you get excited about the program you will leave with much more knowledge and enthusiasm. This class shows you the industry and steps to start your career. Take a moment to picture yourself in the shoes of the professionals in the industry and try to see if you can imagine yourself in their position.