Return to Headlines
Ngozi Jackson - CTE Career Coach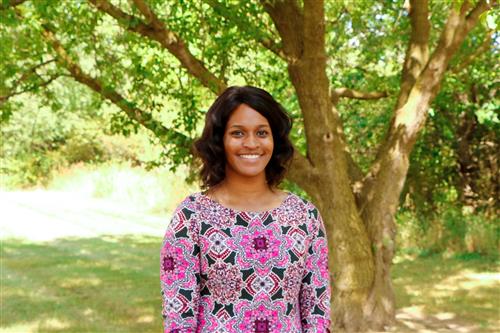 Ngozi Jackson, one of the six new Career Coaches hired by Kalamazoo RESA Career & Technical Education, has a resume full of experiences to draw upon as she helps students chart their futures. Her diverse professional experience across the education spectrum gives her a unique insight into the complex dynamics of the cradle-to-career pipeline.
After the successful approval of the Kalamazoo RESA CTE millage in November 2019, Jackson was hired to work directly with Kalamazoo Public Schools, alongside fellow career coach Joan Hawxhurst, to implement the new Career Awareness & Exploration curriculum which will help K-8 students see what they can be at earlier ages.
After earning a master's degree in educational leadership from Western Michigan University, Jackson's career began as a kindergarten teacher and later, as a teacher for Kalamazoo RESA Head Start, a comprehensive pre-kindergarten program for at-risk three- and four-year-old children. From there, Jackson's career shifted from early childhood to secondary education when she accepted a position as a career coach for Kalamazoo RESA YOU where she designed cutting-edge curriculum, oversaw its implementation and advised participants on career choices and attainable goal setting.
Her varied career experience has allowed Jackson to identify the gaps in the education system and explore innovative solutions.
"I am so excited for young people to explore what they are passionate about at an earlier age," Jackson said. "Rather than asking themselves the question 'What do I want to be when I grow up?' I want students to think about what makes them passionate, what do they enjoy that can equate to a career pathway.
"Let's not wait until high school to make these decisions," she explained. "We can have fun, intentional conversations now, so that when it's time to make these important decisions, students already know who they want to be and what they want to do."
In addition to her meaningful work in education, Jackson is passionate about volunteering with her sorority, the Kalamazoo Alumnae Chapter of Delta Sigma Theta. She also enjoys spending time with her husband, Ryan, and their two-year-old daughter, Amarchi, as well as exercising and working in her garden.