Return to Headlines
Meet the New Assistant Superintendent of Career and Talent Development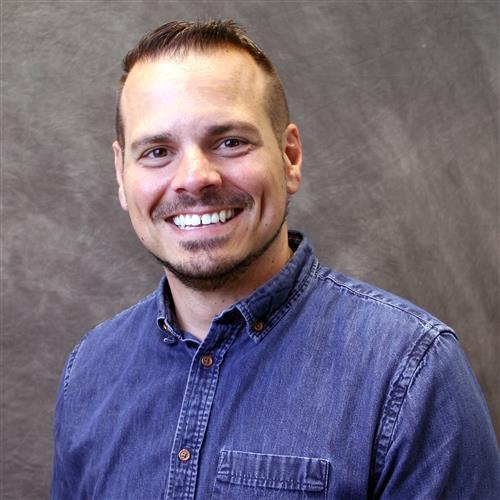 Eric Stewart has a passion for service and helping individuals reach their full potential. He served as the Director of Youth Opportunities Unlimited (YOU), a KRESA secondary program, for two years where he consistently pushed the envelope to strengthen the program and its services. Stewart will now transition to a brand new role at Kalamazoo RESA as the Assistant Superintendent of Career and Talent Development. His commitment to serving youth and addressing local workforce needs, paired with his charismatic personality and exceptional communication skills, are the critical components that make him noteworthy at cultivating growth right here in our community.
One of his most notable accomplishments comes from the MyCITY summer youth employment program. Stewart, along with his team of dedicated workforce development professionals at YOU, successfully expanded MyCITY over the past three years in Battle Creek and Kalamazoo, with an increased demand for additional capacity that allowed for an expansion to Albion starting this summer. And, he does his homework. Stewart develops and executes data-driven strategies and implements programming built on a foundation of innovation, trust, accountability, diversity and inclusiveness. Under his leadership, YOU was recognized as both a state and national leader in service innovation and best practice programming.
"Over the past three years, I have had the pleasure of working closely with Eric Stewart. He is a mentor, leader and a dear friend," said Amanda Sutherland, YOU administrator of employment services. "During his leadership of YOU, he boldly took the lead, driving our name into the community, sharing opportunities across four counties and growing the program with a 50% increase in local grant funding."
KRESA continues to reexamine and redefine what the future of Career and Technical Education looks like in our area. This new-to-the-organization role will work to significantly increase the number of students with the knowledge, skills, and dispositions to earn high school diplomas, skills certificates, associate degrees and beyond. Stewart will provide leadership, unified vision, collaboration, design, implementation and oversight of the following KRESA programs: Career and Technical Education (CTE), Education for the Arts (EFA), Youth Opportunities Unlimited (YOU) and Early/Middle College programs (EMC).
"I couldn't think of anyone better to guide the CTE initiative during these next steps, as the new Superintendent of Career and Talent Development. Congratulations Eric," beamed Sutherland.
Conratulations, Eric! We look forward to continuing to provide high-quality career and technical education to our students under your leadership.