Return to Headlines
Kalamazoo RESA Honored 18 Retirees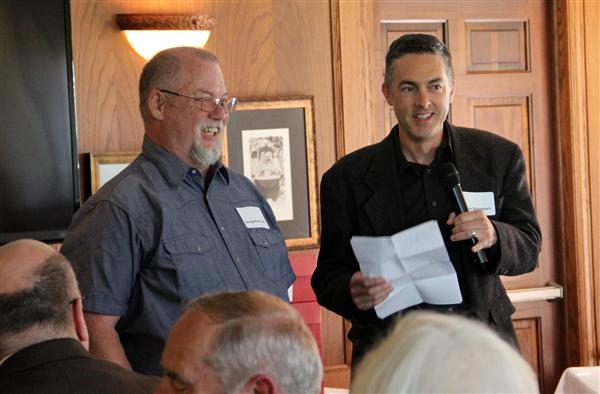 Kalamazoo RESA was privileged to honor the hard work and dedication of 18 retiring employees on Wednesday, May 18.

The following employees were recognized:

Deb Alrick ,WoodsEdge Learning Center (WELC) Offsite; George Bradshaw, REMC; Linda Bussema, Instructional Center; Kristi Carambula, Early Childhood; Nancy Centers, Instructional Center; Cynthia Courtade, Young Adult Program (YAP); Christine Dahl, Education for Employment; Kathy Davis, Instructional Center; Sharon Dodson, Instructional Center; Anne Goodrich, MiTech and Communications; Cynthia Howell, Deaf/Hard of Hearing; Betty Lenzy, Juvenile Home Schools; Denise Nadzam, Croyden Avenue School and WELC; Dawn Roblyer, Valley Center; Darlene Roselip, Youth Opportunities Unlimited (YOU); Dee Sinicki, Croyden Avenue School and WELC; Jeano Williams, Juvenile Home Schools; and Roger Wylan, Business Office.

As they continue on in the many adventures of life, we wish these Kalamazoo RESA family members nothing less than the very best. They will be truly missed!