Danielle has worked in education for over 20 years, teaching mathematics and physics at the high school and collegiate levels, developing, implementing, and evaluating professional development programs, as well as consulting and coaching K-12 mathematics educators and their administrators. Currently Danielle serves as one of Kalamazoo RESA's K-12 mathematics consultants. Most recently, she has focused on developing and delivering professional development and coaching teachers in effective mathematics instruction. Prior to coming to Kalamazoo RESA, Danielle served as a Senior Program Coordinator for the Charles A Dana Center at The University of Texas at Austin where she was involved in the development, delivery, and evaluation of mathematics standards, professional development, and instructional, curricular, and assessment programs at the local, state, and national levels.
---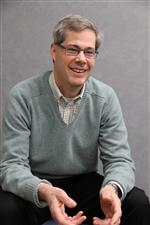 John Vail
MiBLSi Technical Assistance Partner &
Implementation Specialist
John is a Technical Assistance Partner for Michigan's Integrated Behavior and Learning Support Initiative through the Instructional Center at Kalamazoo RESA. Most recently John spent three years as a middle school principal for a local district. Prior to serving as a principal, John was an Educational Consultant for Kalamazoo RESA for six years. During that time, he served as a trainer and coach for data-based decision making initiatives in instruction and leadership. Twelve years in the business world as an engineer/project manager and now 20 years in public education gives John somewhat of a unique perspective on the interaction between schools and communities and their need to focus on important student outcomes. John received his undergraduate degree from Valparaiso University and his masters and Educational Specialist degree from Western Michigan University.
---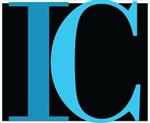 Barb Ver Sluis
MiBLSi Program Administrative Assistant