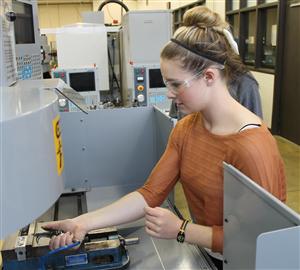 Want input into your future employee's training?
Interested in making a difference? Need a connection for locating trained employees for your type of business? Annually Education for Employment prepares approximately 3,500 Kalamazoo County Students with career training in specialized occupational fields. Get involved and influence career training education for your business needs.
Want to get involved? Simply click "contact EFE" in the left margin.
"As a business partner it is extremely gratifying to be able to provide a work environment opportunity to a student. There are numerous facets to the "real" work world that cannot be simulated in the classroom. Over the past several years it has been my pleasure to be a business partner with EFE. I have had the opportunity to work with this reputable program in a variety of areas: program volunteer; parent of enrolled students; and business partner sponsoring student employees."
Ann Wooley, HR Director
Dimplex Thermal Solutions